The Human Resource Market is becoming more and more competitive for candidates as well as for organizations. People compete for better position in better organization and organizations compete to attract and retain best blood.
In this draft I am concerned about job searchers and their route to success, and the things that can be helpful in the process. Applicant must understand the fact that he/she is not the only one who is applying for the job, rather there are hundreds of them. Therefore, before presenting himself for the position the applicant must once follow some steps;
Richard of St. Victor said "The high peak of knowledge is perfect self – knowledge"
What your education is? What type of knowledge, expertise and skill set you have?  What are your career ambitions? What type of work satisfy you? What type of career you are looking for? You are weak at what? What can be done to overcome that weakness? What are your strong points? How can you exploit any opportunity with all the positives and negatives you have?
Analyze the Market; what sectors are operating within your geographic limits? What type of organization is more relevant to your dreams? If you are fresh what organization has better learning and development environment? What are the opportunities available in the market? Who are your competitors? How to stay up in the competition?
As you understands yourself and the market now it's the time to look for the placement. There are many channels any organization can use for job positing and recruitment. For long time newspapers are one of the main channel being used for this cause, so try to review number of newspaper for jobs on daily basis. In the recent years the trend has been changed from newspaper ads to online job postings. It is really necessary to stay present in online world to stay in touch with job market. Its information technology era, organization post the vacant positions on their own online job portals and commercial job portals working in the market and online professional networks like "Linkedin".
Research suggests that we look at the location first when we look at the job advertisement. Then one needs to look at which organization is looking to hire, what type of environment it has? What are the main duties and responsibilities of the position holder? What type of personal profile can handle the tasks?
Match Job and Personal Profile;
Next step is to compare your own personal profile and the job description of the position of interest. If it does not match search for other position. And if you feel that the job is relevant to your area of interest and is according to the education and skill set you have, then prepare required documentation.
While preparing the required documents you must be very careful. You cannot change your degree or diplomas, what you are going to add is cover letter and curriculum Vitae.
Cover letter should be precise. It should be of maximum of three paragraph, describing past, present and potentials you have.
Curriculum Vitae is the most important part of the application. It must truly represent you and tell the recruiter what you are, it should provide your complete picture to the recruiter, when you are physically not present there. So, it should be very clear and details should be given about your background, but you are also required to keep in mind that recruiters don't have hours to scan your CV, rather he will give couple of minutes to it, so try to keep it in the formats that will tell the recruiter whatever you want to tell about yourself. Review and amend your CV for each position you want to apply.
Here are expert tips to to develop a good CV and resume.
Job search is continuous process and especially for fresh graduates it's tough and needs more efforts to get placement in this competitive scenario. You need stay focused and apply only for those positions which are relevant to your qualification and experience. As said by Syed Kazmi
"Do not make yourself worthless by throwing yourself to each and every position that are not even relevant or equal to your caliber"
Understand your value by analyzing yourself and then apply for the positions while keeping in view your strengths and weaknesses. Following the steps won't confirm your job but these steps can be helpful and increase the chances of success in your job search.
Author Bio: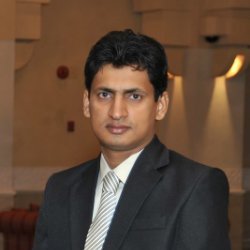 A young scholar and researcher, Ahsan Ali is a committed HR professional and trainer at Cogilent Solutions (Pvt.)