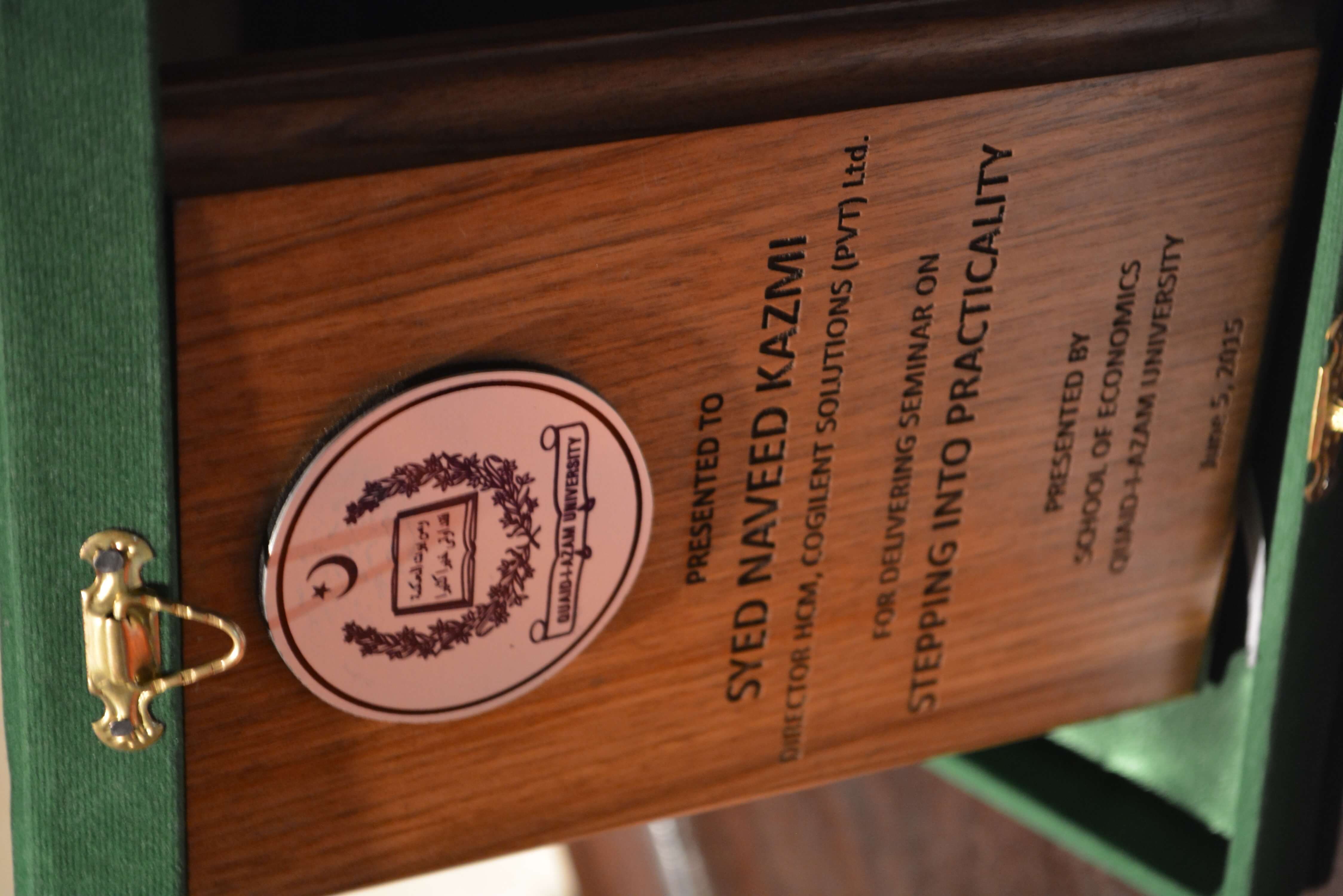 "Stepping into the Practicality – S.I.P was a great and very informative seminar, conducted by BrightSpyre. We are soon graduating from our university and this was the best and appropriate time for our guidance. We have been searching on the internet but were not able to identify the right direction in which we should move. This session has helped me a lot in understanding the job market and its requirement", wrote Saba Najm, in her feedback form at the end of the seminar at Quaid-E-Azam University, Islamabad.


BrightSpyre had the privilege to conduct its regular career counselling seminar, named as S.I.P, at Quaid-e-Azam University, Islamabad, on 5th June, 2015.
The experience for BrightSpyre team was one of a kind. Students were quite active throughout the session and gave very productive feedback at the end of the seminar. Everyone was fully engaged in activities that are a part of S.I.P and help students in self-analysis.


Hospitality of faculty members was highly appreciable, Dr.Alia (Dean of Social Sciences Department) personally participated in the session and took keen interest in conducting more career counselling seminar at QAU, Isb.



Enjoy rest of the photos here.
We are looking forward to also engage other institutions in this regard.
Feel free to contact us for conducting seminar in your institute.