BrightSpyre's team had the privilege to conduct S.I.P (Stepping into the Practicality) – a career counselling session on 27th of May, 2015 in SZABIST Islamabad. Students belonged to BSCS department only as it was organized by their coordinator Mr.Zubair Ahmed. It was our second seminar at an educational sector, previous seminar was conducted at APCOMS in the month of June, 2015.
Experience of this very session was quite different and most interesting with students of SZABIST. They showed enthusiasm and energetic participation throughout the session and took great interest in understanding the difference between practical and student life.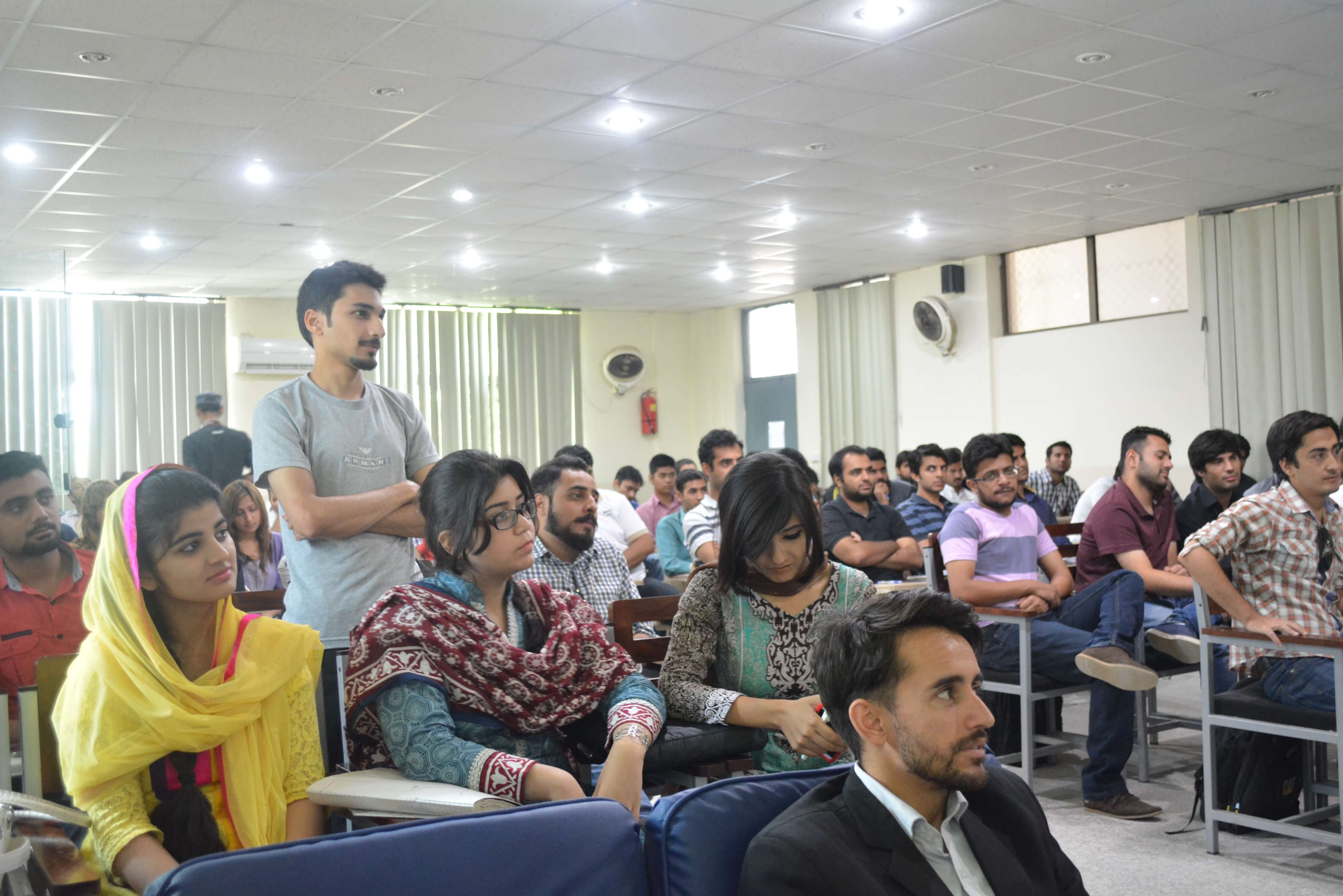 The feedback at the end of the seminar was collected and it was very positive and constructive, students also showed willingness to participate in our upcoming seminars and workshops.
We, at BrightSpyre, believe that such activities should be held on regular basis, as they help students and faculty to understand the gap between educational sector and jobs market. Level of competition and market trends keep on evolving rapidly and that is why sessions from expert HR professionals and career counselors are required and much needed to stay updates on lasted happenings are requirements of companies, whether it is any NGO, Government sector or private sector.
We also believe that educational institutes should take keen interest in bridging this gap, and provide their students chances to meet field experts face to face and clear out ambiguities about practical life, as otherwise it is not possible for every student to meet real professionals and experts. So such sessions allow them to avail different opportunities available in the market.
We are looking forward to hold more seminars in educational sector.
Enjoy our SZABIST pictures here.
Feel free to contact us for conducting seminars and workshops related to careers.
051-5700335